Historic villas in Prato
On this page, we want to give you some details about the general historical villas of Prato, their history, their architectural style and their beautiful gardens.

The city of Prato is located between Florence and Pistoia and its history was linked for centuries to the one of Florence, even though it repeatedly tried to gain independence from the Florentine government. In 1992, the city of Prato became an autonomous province breaking away from Florence. The city is the second most populous city in Tuscany, but the land area is quite small. Despite this, in the province of Prato there are two of the most important Medici villas and various other historic villas built more recently.

The Medici Villa in Poggio a Caiano or Villa Ambra is the first building of the Medici family with the typological features of the villa. In 1480 Lorenzo Il Magnifico bought this villa by Giovanni Rucellai and began to restore it and enlarged it in 1485. The villa has two beautiful flights of stairs to reach the main entrance and two large terraces on both sides of the building. The base is actually made of arcade loggias, very impressive. The internal rooms are beautifully painted and, among these, there is the Leo X Room with a vault covered with decorations and the coat of arms of the Medici family.



The Medici Villa of Artimino or Villa La Ferdinanda was commissioned by Ferdinando I de' Medici. The architect was Bernardo Buontalenti. Originally, the building represented for the Medici family a hunting lodge, the great passion of the Grand Duke. Buontalenti, therefore, was not particularly creative with the decorations in this residence, even if it features splendid frescoed rooms inside. Other beautiful villas in the Prato are Villa del Palco on Prato hills, the sixteenth-century Villa Il Mulinaccio in Montemurlo, Villa Pazzi in Parugiano and Villa Giamari in Montemurlo.

Find out the details on the beautiful historic villas of Prato that we offer in the following pages.
A selection of our most requested villas in the area: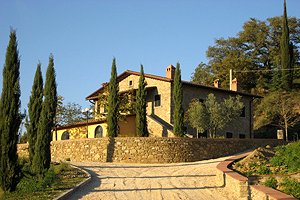 Holiday villa with pool near Subbiano (Arezzo), in Casentino. Sleeps 12, garden, Internet connection, children`s toys. Riding stable and tennis club within a few kilometres. Wonderful view over Casentino hills.
More details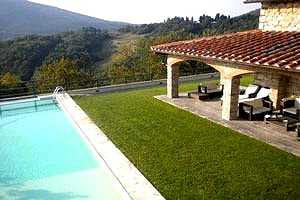 Villa sleeping 8+2 guests situated in panoramic position on the hills between Florence and Prato, in Calenzano. Garden, swimming pool, air conditioning, Internet connection, slide and swing.
More details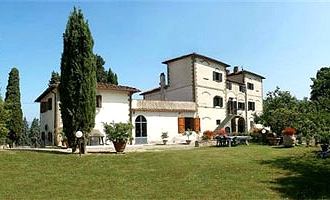 Villa with swimming pool on the hills of Florence, near the town of Pelago. Accommodation for 16/22 people. Big garden, private swimming pool, golf in the surroundings
More details